Descripción del Producto
Fecha de expiracion Oct-14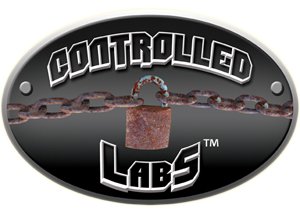 Bulge El verde es el voluminizador de creatina matriz más avanzado de la historia en llegar al mercado. Combina quelato de magnesio de creatina (MCC), una forma patentada de creatina, con dicreatina Malate (2CM) para ofrecer beneficios sinérgicos. La creatina quelato de magnesio se ha demostrado en ensayos clínicos para aumentar la fuerza de manera significativa después de sólo 2 semanas.
más ...
Atributos clave:
Fórmula de creatina sinérgica
Cápsula Práctico y potente de entrega
Mejora de la Fuerza y Resistencia
Mejora del rendimiento y la recuperación muscular
Cafeína libre / libre de estimulantes

What's in Controlled Labs Green Bulge?
150 Capsules

Serving Size:

5

Capsules

Servings Per Container:

30

Amount Per Serving

% DV*

Vitamin B6 (As Pyridoxal 5 Phosphate)

75

mg

3750%

Vitamin B12 (As Methylcobalamin)

1000

mcg

16666%

HyperCre Complex™

2500

mg

**

Magnesium Creatine Chelate (2000mg), 2CM™ Dicreatine Malate (500mg)

HyperBulge Complex™

940

mg

**

Curcumin (95% Curcuminoids), Gymnema Sylvestre (Extracted For 25% Gymnemic Acid), Orotic Acid, L-Norvaline And K-RALA

* Percent Daily Values (DV) are based on a 2,000 calorie diet

** Daily Value not established.
Other Ingredients
Maltodextrin
, Gelatin And Magnesium Stearate
Instrucciones de Green Bulge: Tomar 5 cápsulas 45-60 minutos antes de su entrenamiento y en los días de no entrenamiento. Si usted pesa más de 225 libras aumentar la dosis a 7 cápsulas.
Precauciones: No debe tomar este producto si usted tiene alguna condición médica previa, incluyendo la diabetes. Consulte a su médico antes de usar este producto.