Descripción del Producto
AllMax Nutrition Rapidcuts Femme Product Guide
Also, check out product information for Rapidcuts Femme Drink Packets!
What's in AllMax Nutrition Rapidcuts Femme?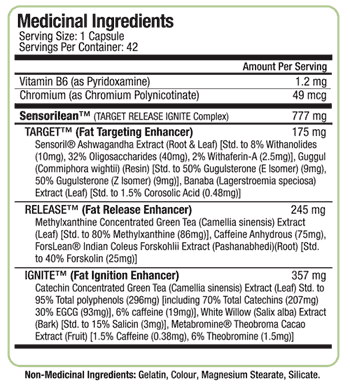 Warnings: not intended for use by persons under 18. Do not use if pregnant or nursing. Consult a health care provider before use if you have been treated for or diagnosed with, or have a family history of any medical condition including (but not limited to)cardiovascular complications, diabetes, or liver or kidney disease, or if you are using any prescription or over-the-counter drug. Do not use if you are using a monoamine oxidase inhibitor (MAOI), selective serotonin reuptake inhibitor (SSRi), or any other product containing ingredients with a known stimulant effect. The recommended dose of this product containsabout as much caffeine as a cup of coffee.